Firepro Fire Stop Box
Firepro Fire Stop Boxes
The Fire Stop Box is an intumescent type product designed to prevent the spread of fire through service penetrations. Think of them as fire rated holes. They have been tested rigorously with a multitude of service types, service configurations, and wall and floor types.
Fire Stop Box Tech Manual V3.100918.pdf (
949200 Bytes
)
Download
Ceramic Wool Blankets
P240 Ceramic Wool Blanket
P240 Ceramic Wool Blanket is a high temperature flexible insulating material. It is lightweight and soft to touch. It has good refractory, fire stopping and insulation properties. It is also used for filtering hot gases and liquids. For most uses 25mm thick blanket of 96Kg/M3 density is required.
Size: 7.2M x 0.6M x 25mm.
Fire Barrier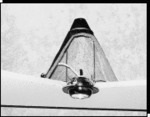 FF109 Fire Rated Downlight Cover
Down-lights used in fire-rated ceilings are subject to fire regulation. The FF109 Downlight Cover has been developed to provide maximum protection and ease of fitting for small/medium sized downlights.
In a fire situation, the cover expands internally to fill the available space with fire-resistant insulating material.
FF130 Flanged Loft Cone for Downlights
Recessed halogen downlights are used in many homes and businesses. Although they give the attractive crisp white light which makes them very popular, they also represent a potential fire hazard, especially when buried in loft insulation.
Numerous house fires have been caused by the ignition of combustibles in ceiling spaces caused by hot downlights being mistakenly covered with loft insulation and for this reason the regulation for fitting downlights has been tightened, this legislation is covered by AS/NZS 3000:2007.
Fire Barrier System
Firepro B220 Barrier
Allows the reinstatement of fire ratings where holes have been made in firewalls and floors. Up to 2 hours FRR.
For gaps up to 750mm.
Fire Pillows
Firepro B235 Fire Pillows
Used wherever openings require reinstatement whether or not penetrated by pipes or cable services.
Sizes: Large 240mm x 240mm Small 100mm x 240mm
Fire Rated Flush Boxes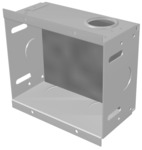 Firepro B360, B362 Flush box
When correctly installed, B360 provides up to 2hrs and B361 up to 1hr F.R.R. in plasterboard walls of equivalent fire resistance. B362 are the insert pads only.
Note: Intumescent Insert Pads can be designed for special applications, ie Fire Alarm Panels.
Fire Rated Sealants

Firepro M706
A one-part fire-rated sealant to perform as a barrier against fire penetrating expansion joints. Cleans-up in water. With an acoustic rating of STC65. For gaps up to 50mm depending upon joint type.
Sizes: 300mL Cartridges 600mL Sausages 10L Pails.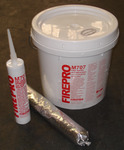 Firepro M707
A one-part, waterborne, high performance interior/exterior fire protective and acoustic sealant. Cleans-up in water. With an acoustic rating of STC55.
Sizes: 300mL Cartridges 600mL Sausages 10L Pails.
Firepro M708 Fireban
A fire rated, single component, polyurethane sealant curing via air humidity to form an elastomeric weatherproof fire rated seal. Recommended Uses: Sealing joints in expansion and construction joints in precast concrete. Sealing joints in insitu concrete, block and brickwork. Penetrations in areas requiring intumescent sealing. Sealing acoustic jointing.
Available in 600ml flexible packs (sausages). 15 year durability. Excellent weathering resistance. Can be over-painted. ±25% total joint movement. Acoustic ratings up to STC 45.
Firepro M797 Firepro Intumex
Firepro Intumex is a fire stopping compound for application in firewalls and floors, mainly around penetrating items. It is hard-setting, lightweight and simple to apply. It is supplied as a pre-mix powder that water is added to, forming a mortar.
Fireseal Strip
BJ201
A flexible, fire resistant barrier for seismic & other movement gaps in walls and floors. Fire resistance ratings of 2Hrs for gaps up to 100mm and 1Hr rating for gaps to 130mm. NOTE: All joints to be sealed with intumescent sealant.
Code FRR Gaps up to: BJ201-2-40 -/120/120 40mm BJ201-2-60 -/120/120 60mm BJ201-2-100 -/120/120 100mm BJ201-1-130 -/60/60 130mm
Firepro B212-FBS
A flexible fire resistant barrier strip providing up to 2 hours fire protection, sold in bundles of 10. NOTE: All joints to be sealed with intumescent sealant.
Code FRR Gaps up to: B212-2020 -/120/120 16mm B212-3830 -/120/120 30mm
Firepro B214 Stoplite
A fire stopping system for application to voids between slabs and curtain walls. NOTE: All joints to be sealed with intumescent sealant.
Firepro B215
These strips are primarily designed for filling the gap between the top of firewalls and the roof or beams. NOTE: All joints to be sealed with intumescent sealant.
Sizes: 900mm x 128mm for 90 min FRL 900mm x 150mm for 120 min FRL 900mm x 165mm for 240 min FRL In 38mm, 50mm, 75mm & 100mm Thicknesses.

Fixing Brackets (for B214 & B215).
L Bracket available from 60mm up to 190mm Z Bracket available from 25mm up to 190mm
Ventilated Fire Barrier
FF102 Ventilated Fire Barrier
The FF102 Ventilated Fire Barrier is a high expansion intumescent seal offering industry leading performance as a ventilated cavity fire barrier.
Copyright © Firepro Centabuild Ltd
Website design by
Round Orange